Carry the bag over your shoulder or stow it under the trolley.
Fits easily into a flight cabinet.
The totable baby furniture that's made for design-minded families who love to travel, and I would like to specifically highlight the Vaggaro High Chair. We always bring it to local restaurants. If we aren't traveling, I just leave it in my car to have it ready! It beats having to search for a clean communal high chair, and it fits our babe so much better than the generic wooden ones.
I've used it almost every day of our little girl's life; it's been a constant in our home and on our travels. Our baby girl takes naps in her cradle or will have just the best time hanging out in it while I do chores around the house. When we were on the move during our holidays, having a familiar place for her to lay her head gave her security and the confidence to settle sweetly into snoring.
I've just started using the Vaggaro and I think it's one of the best designed baby items I've ever seen and I've been a nanny for 12 years. Exceptional design! Thank you for making it!
100% cotton canvas carry bag that fits the full Vaggaro® set and makes it easy to bring along wherever you go.
Size: 36 x 60 cm
Material: 100% cotton canvas
Care instructions:
Machine wash separately at 40°C
Do not iron.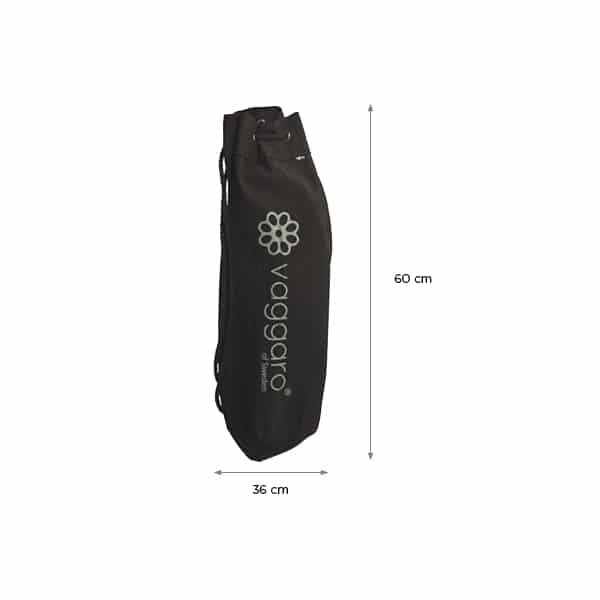 A little VAGGARO® in your life
Share your Vaggaro moment with us.
Tag your picture #vaggaro and we may share it here.