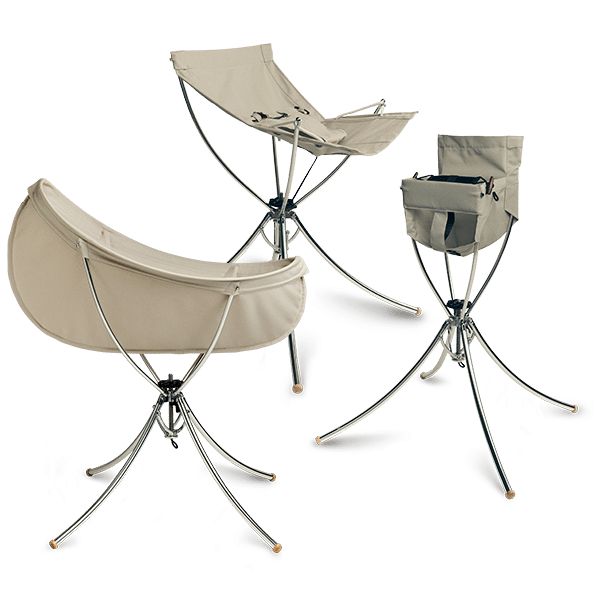 Check out our black week special!
Vaggaro® simplifies life for parents – while the little ones have a safe and comfortable baby furniture to feel at home in, no matter where you are.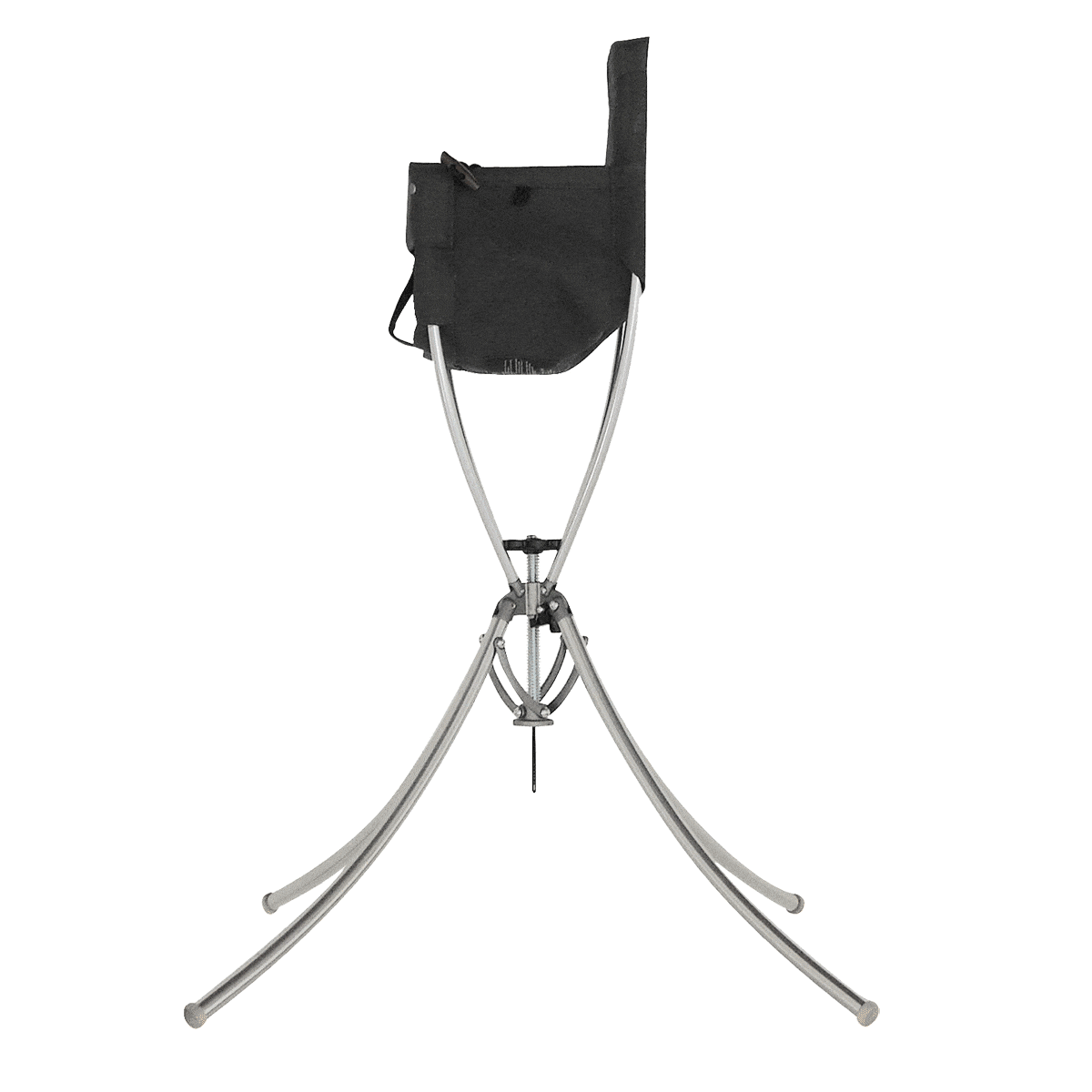 Vaggaro® folds with a simple push of a button on the stand to fit into the carry bag. It's low weight of only 1.6 kilos makes it easy to bring along and to move around at home.

A little VAGGARO® in your life
Share your Vaggaro moment with us.
Tag your picture #vaggaro and we may share it here.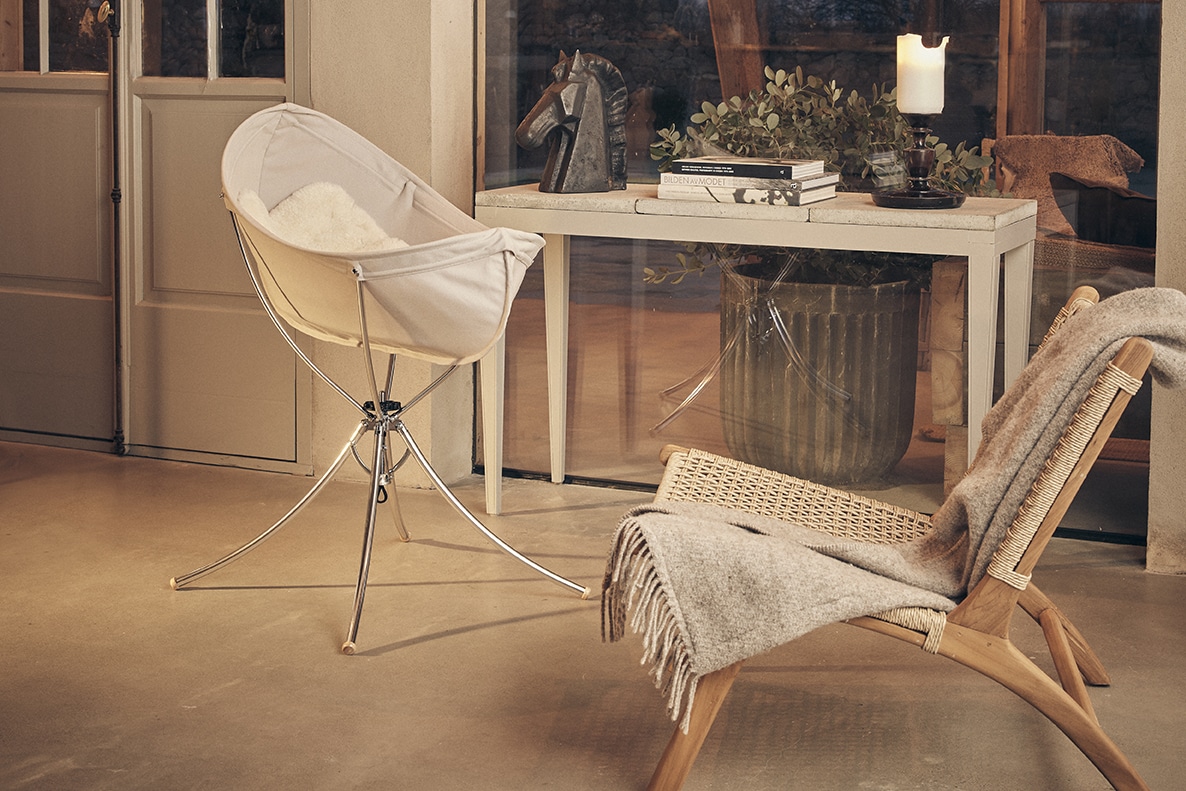 Vaggaro® Bassinet is for your baby's first couple of months (0-6 months). Thanks to the light weight of Vaggaro® you easily move it around the house so you and your little one is always close. Or simply fold the frame and bassinet to bring along outside the house.
Let the youngest family member participate in everyday activities. Thanks to the stepless height adjustment mechanism Vaggaro® Bouncer (3–9 months) brings your baby to the same height as yourself – sitting at the table or in a sofa. Vaggaro® Bouncer easily adjusted for an optimal ergonomic position.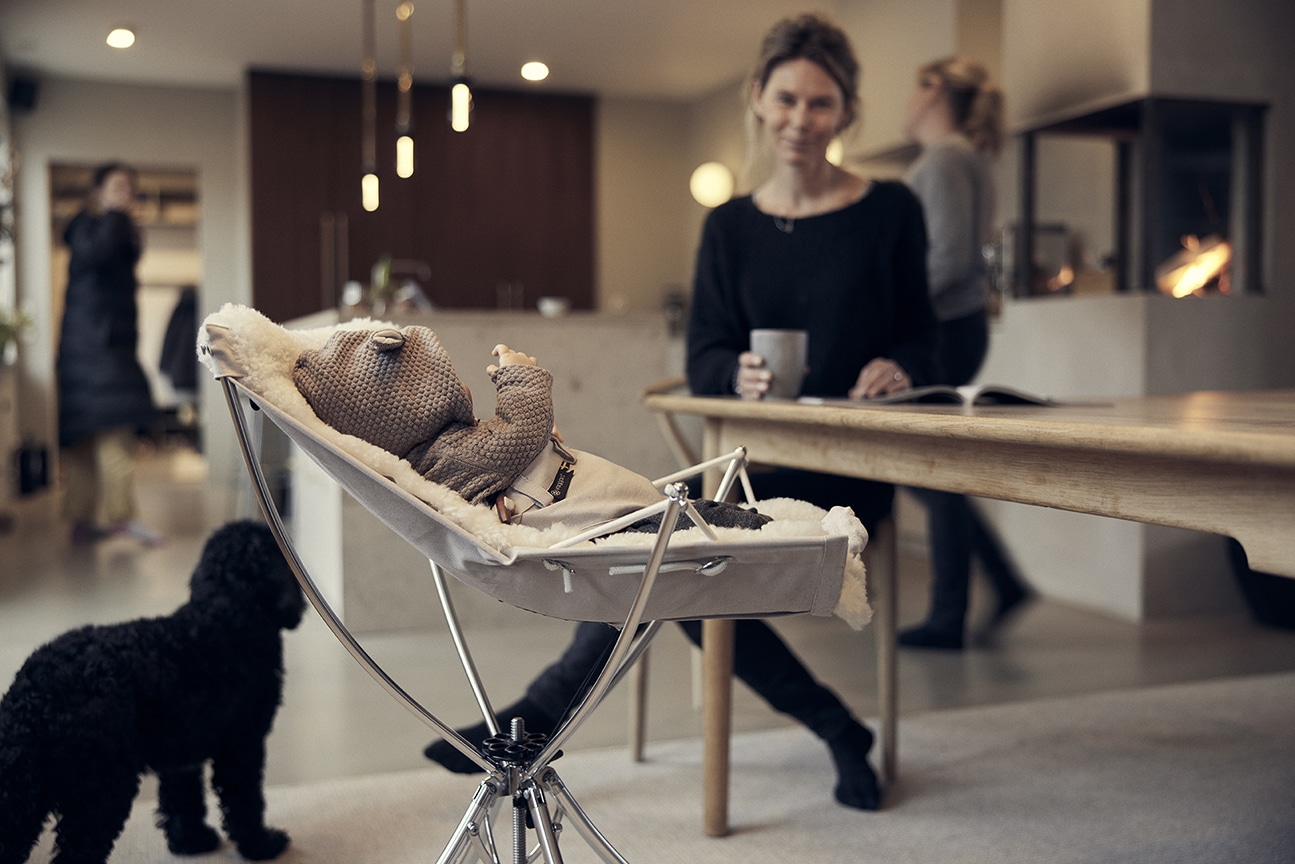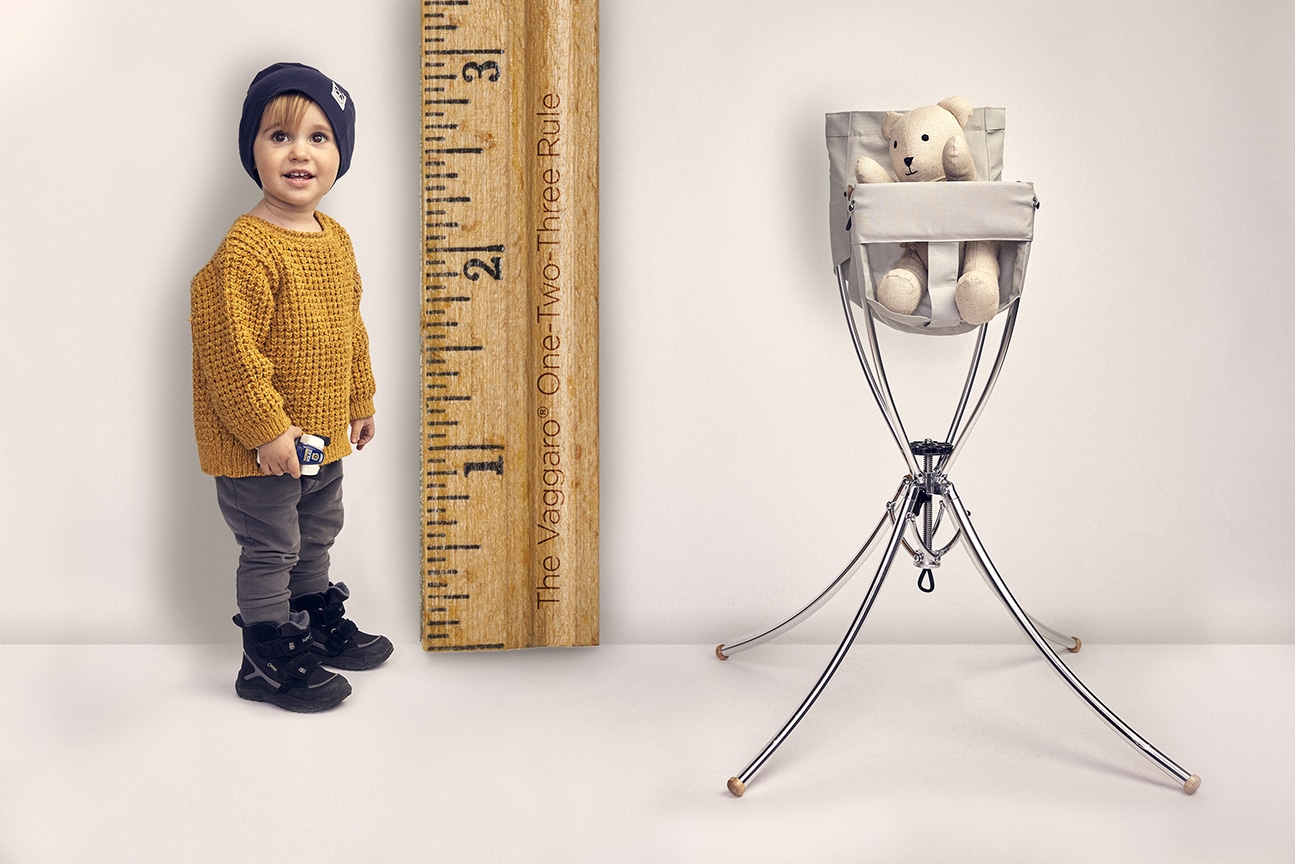 A new aera has begun and you're on the run.
Vaggaro® High Chair (3 months – 3 years) is a faithful companion wherever you go. Bring along the home-feeling when visiting friend, family or a restaurant. It only takes a few seconds to fold. Unfolding is even quicker.
The soft and easily cleaned fabric adapts to the child's size and provides an ajustable and narrower support than a traditional high chair. Vaggaro® High Chair can be used from an early age.
Find a variety of accessories to fit your Vaggaro®.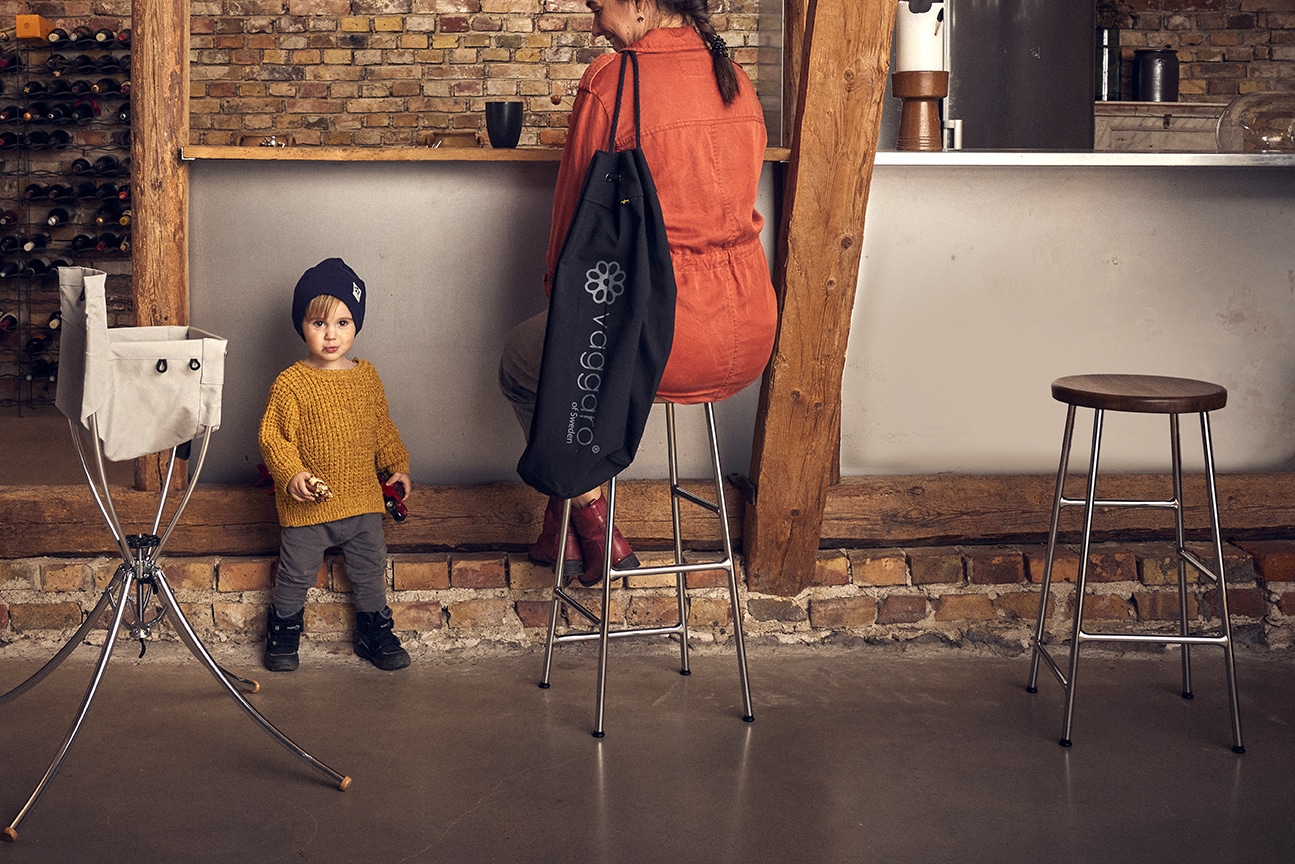 Life from a toddler´s perspective
As a newborn, I felt my parents' presence at all times. I was always with them, no matter what they did. It felt safe. And it was nice not to be on my own in my cot when my parents and my older sister were together elsewhere in the house. Mum used to say that, thanks to Vaggaro, she and I could always have eye contact. It was so easy to move Vaggaro between rooms and to take it with us when we were going somewhere.
When my parents were cooking, I was in my cradle in the kitchen. When they were having a meal in the dining room, I was lying there and could hear the sound of their voices. It was very cosy and made me feel part of the family. Sometimes my sister took the cradle to her room and I loved watching her potter around – and cuddle with me.   
Though I'm now three years old, the Vaggaro is still with us wherever we go. Today, Mum and I went to a café and afterwards we visited grandma and grandpa. I love sitting in my own chair when we are on the road. It is soft and comfortable, and it is mine. Grandma and grandpa only have stiff chairs for grown-ups. I think my mum loves the Vaggaro just as much as I do, perhaps even more because she doesn't have to wipe off chairs that other children have used, and because she knows that I'm always safe and comfortable, regardless of where we are.